Hi Everyone,
Well, it's been ten days since UX Camp 2013 which means one of three things:
The memories of this event are indelibly branded in your mind. Every one of your future personal or professional successes is owed to UX Camp 2013.
You have since forgotten everything you learned during a single debauched intervening weekend. You breath smells of non-prescription cold medication and there are a surprising amount of raccoons in your home.
A third thing.
The day started beautifully and more-or-less on time.


Our first speaker was the famous and entertaining Christina Wodtke discussing Lessons from Game Design.
While Christina was speaking Taylor Reese was sketching up a storm based her presentation. This is the closest thing to jazz that the design community will ever get.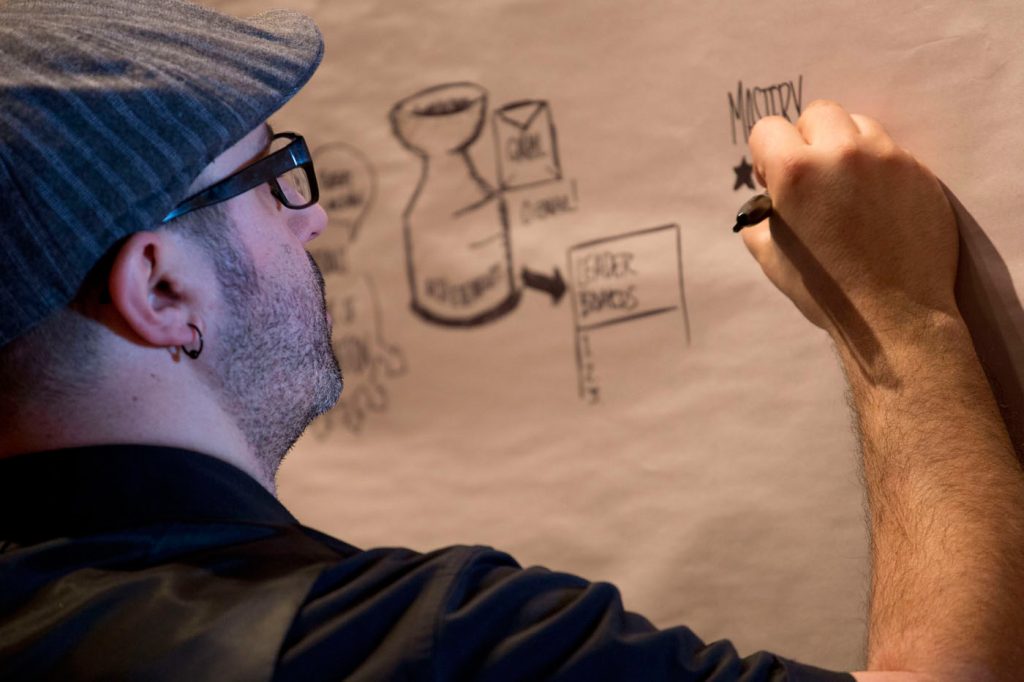 Then we parted ways, you and I. Some of us stayed in the main room and listened to Tim Schneider discuss Predicting the Future and Improving UX Based on the Past…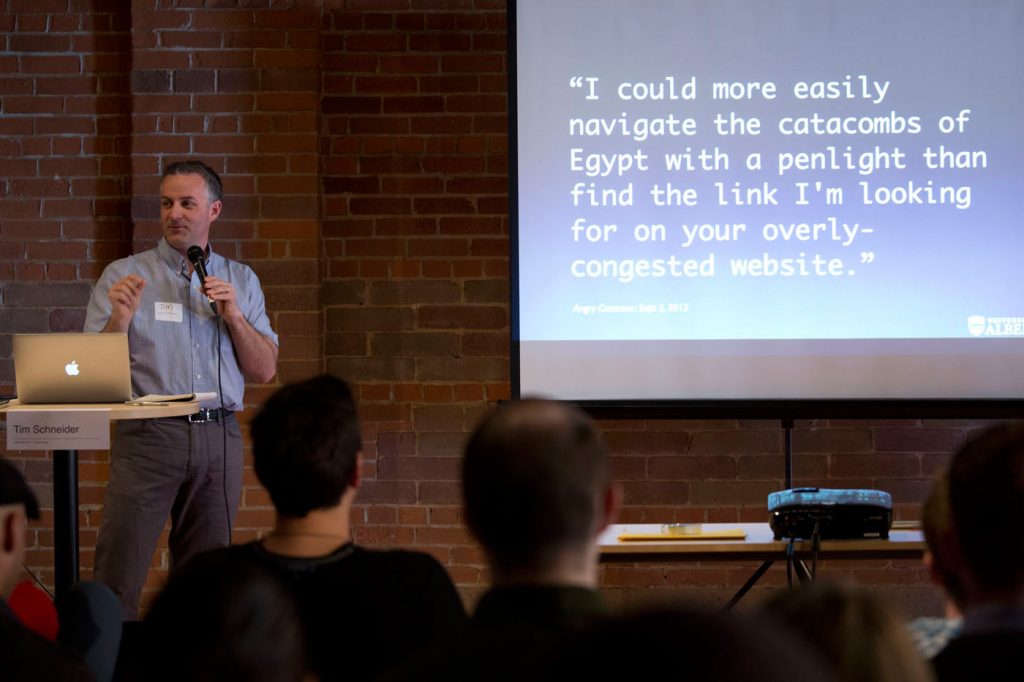 … and Trevor van Gorp asked and answered Why Design for Emotion?…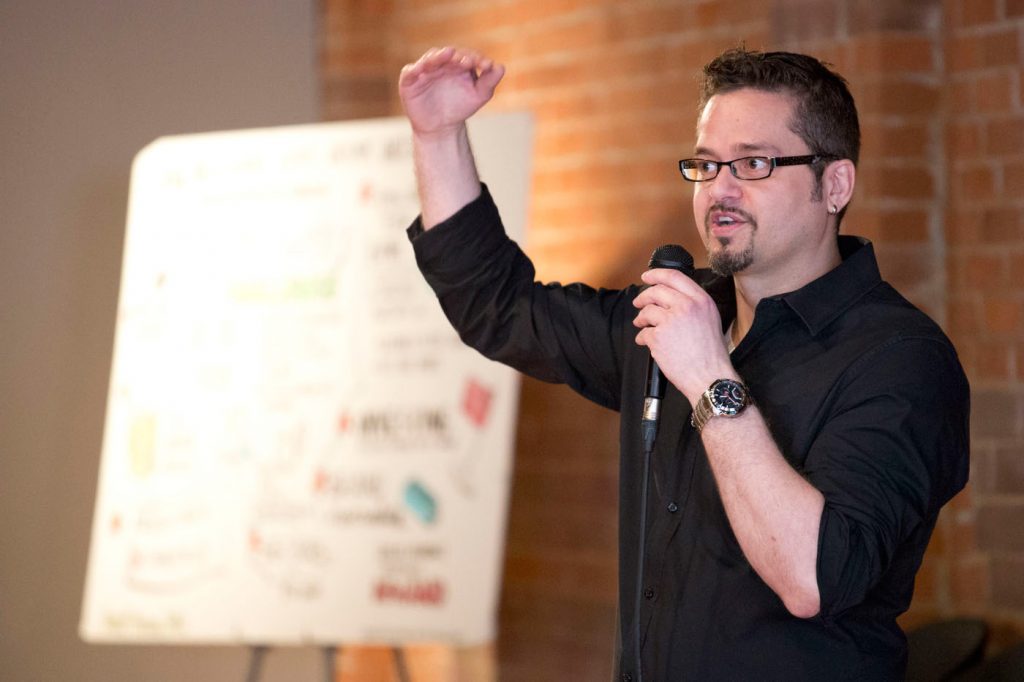 … while others shared some insights in the Unconference. I don't have a picture of that. I imagine that it went a little something like this:
Then we ate some delicious food provided by Elm Cafe and chatted and all became friends. I also don't have a picture of that but we're all best friends now.
Post-delicious lunch we gathered once more for a panel on LeanUX, starring Paul Bellows, Blaine Bertsch, Meghan Armstrong and Jeff Archibald. I've heard some very positive feedback from this and judging from the smiling faces it is well-earned.
At the same time we had Jess McMullin running a workshop on Citizen Experience Design. I personally attended this one and I can honestly say: fantastic.
We wrapped everything up with a though provoking talk from Gene Smith on The Experience Gap.
At that point we gave away some books, then we milled around for a bit, then I said that I was pretty tired, then I ate a BUNCH of sandwiches and just as quickly as the day began it was over.
But who was the real star of the show?
Why, it was you…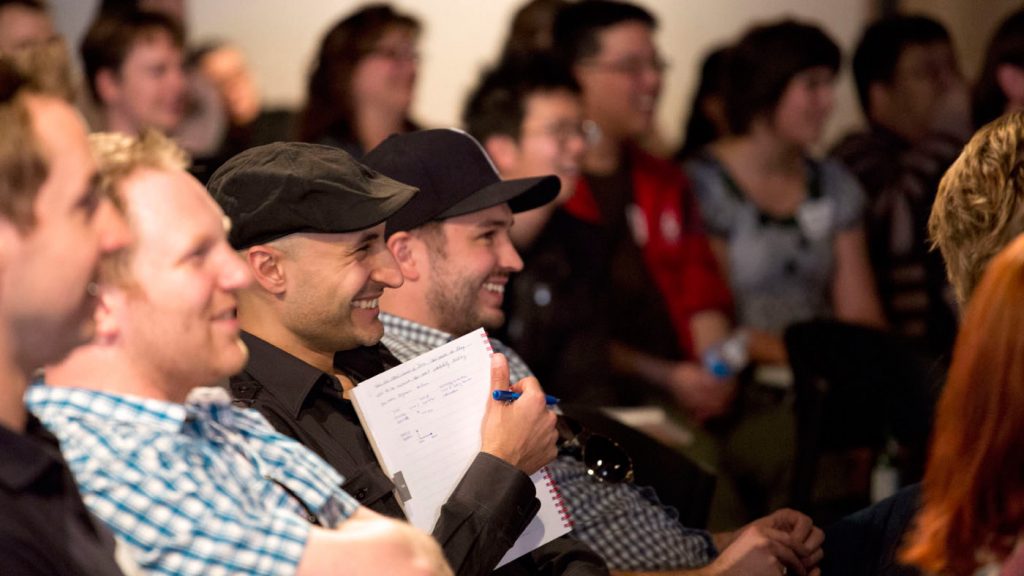 …and you…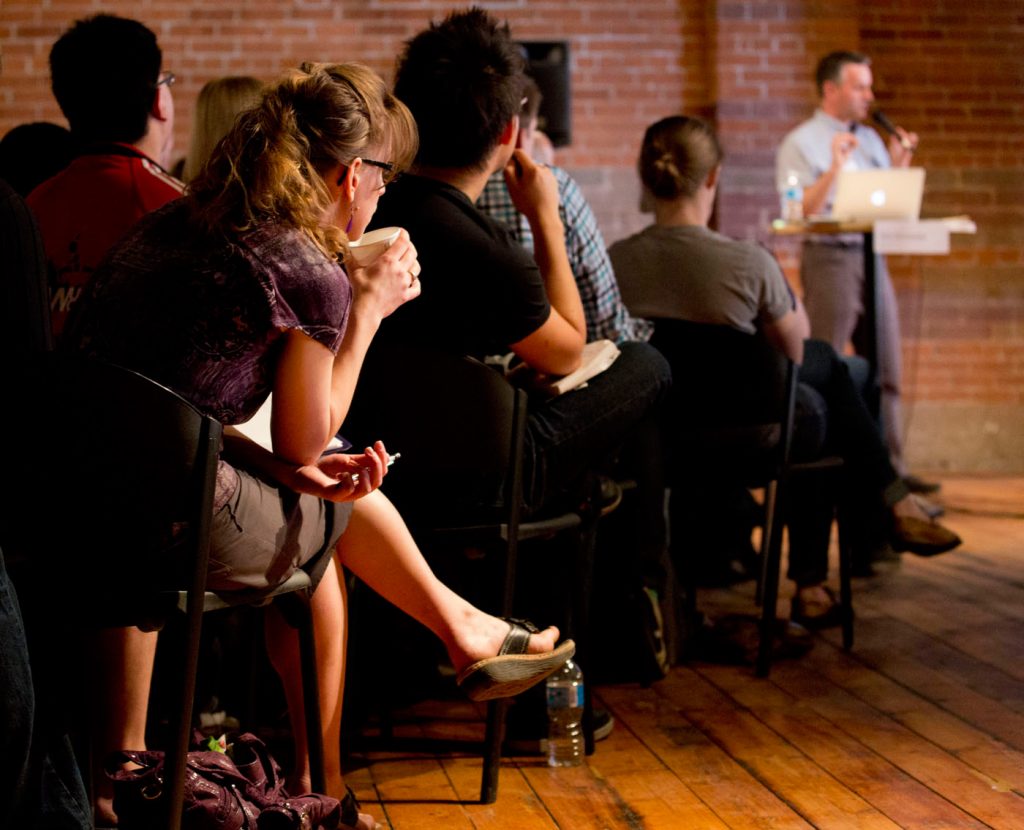 and you.
We wouldn't do these things if there wasn't such an engaged and active audience ready to attend. You guys rock and we are thrilled to put events on for you.
We have a pretty comprehensive list of people to thank. At here it is: