UX Camp is back! Never before has the field of user experience fought so hard to tackle some of the world's most interesting and challenging problems. At UX Camp 2023 you'll hear from local and worldwide experts on topics ranging from accessibility in tech to reconciliation through design. With special keynote speaker: Adaptive-Path co-founder Peter Merholz!
This will be our first in-person event in 3 years so don't miss out! Get your tickets today!
The full-day conference will be on Saturday, March 4, 2023 at MacEwan University.
Workshops will be on Friday, March 3.
Full speaker lineup and schedule.
About our keynote Peter Merholz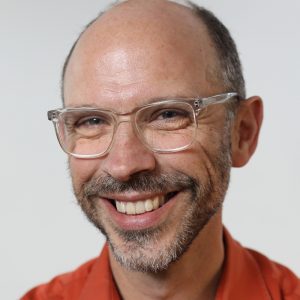 Peter Merholz has worked at the intersection of design, technology, and humans for over 25 years. Currently, he's an independent consultant focused on improving the effectiveness of design organizations. His clients include JP Morgan Chase, Ceridian, The New York Times, Roblox, and Starbucks. He co-founded Adaptive Path, the premier user experience consultancy, acquired by Capital One in 2014. After leaving Adaptive Path, served as a design executive, leading teams at Groupon, OpenTable, Capital One, Snagajob (now Snag), and Kaiser Permanente. He co-wrote Org Design for Design Orgs, still the premier book on building in-house design teams, and co-hosts Finding Our Way, a podcast exploring design leadership.
Oh, and, yeah, he coined the word "blog."